Top NFL Draft Prospects Erases Support of Trump From Twitter Account
Imagine being a young talented athlete, at the most exciting point of your career, and your main concern is... covering up the fact that you're a Republican.
It sounds crazy, but that just happened to Nick Bosa, a college athlete who had to purge his Twitter account of any proof he supports Trump.
The Ohio State defensive end, who is projected to be one of the top picks in this month's NFL draft, told ESPN he deleted certain posts, including a 2016 tweet in which he called former 49ers quarterback Colin Kaepernick a "clown," due to his potential landing spot.
"I had to," Bosa said. "There is a chance I might end up in San Francisco."
Bosa, 21, had previously "quote tweeted a picture of Donald Trump and Ronald Reagan with the caption, 'Goats,'" per Sports Illustrated. ESPN also noted Bosa's "online behavior grew increasingly bland" leading up to the NFL combine in early March, though he had previously praised the president during his time at Ohio State.
San Francisco currently holds the No. 2 selection in the draft, which will kick off on Thursday, April 25, in Nashville.
Sad. I don't blame the kid for trying to improve his image so he can get drafted, but this is still pathetic.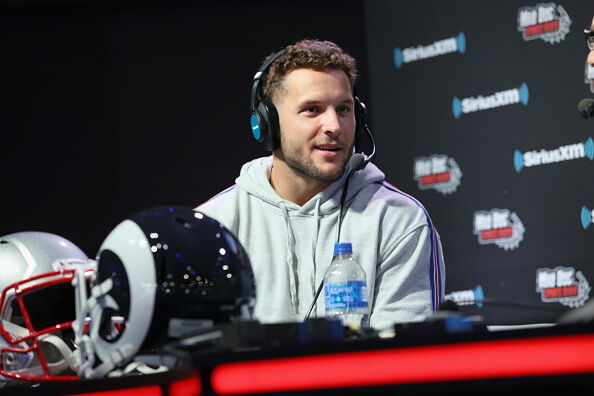 The Pursuit of Happiness
Ken Webster Jr is a talk radio personality and producer from Houston, TX. He started his career in Chicago on the Mancow show and has since worked at dozens of radio stations all over the country. He's currently the host of Pursuit of Happiness...
Read more