A Border Patrol Agent Stopped the Synagogue Shooter
You may have heard about the horrific synagogue shooter in California on Saturday.
However, what you may not have heard is that the shooter was stopped by an off-duty Border Patrol agent.
   "an off-duty U.S. Border Patrol agent who was in the synagogue at the time of the shooting opened fire on the suspect, missing the man but striking his vehicle."
   "This shooter was engaged by people in the congregation and those brave people certainly prevented this from being a much worse tragedy."
President Donald Trump praised the agent on Twitter:
   "Sincerest THANK YOU to our great Border Patrol Agent who stopped the shooter at the Synagogue in Poway, California. He may have been off duty but his talents for Law Enforcement weren't!"
Once again a Border Patrol agent is the unsung hero of a tragedy and the liberal media is silent.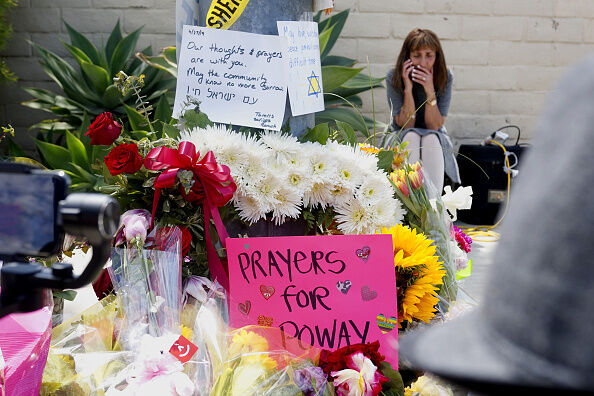 A make-shift memorial sits across the street from the Chabad of Poway Synagogue on Sunday, April 28, 2019 in Poway, California, one day after a teenage gunman opened fire, killing one person and injuring three others including the rabbi as worshippers marked the final day of Passover, authorities said. - The shooting in the town of Poway, north of San Diego, came exactly six months after a white supremacist killed 11 people at Pittsburgh's Tree of Life synagogue -- the deadliest attack on the Jewish community in US history. (Photo by SANDY HUFFAKER / AFP) (Photo credit should read SANDY HUFFAKER/AFP/Getty Images)

The Pursuit of Happiness
Ken Webster Jr is a talk radio personality and producer from Houston, TX. He started his career in Chicago on the Mancow show and has since worked at dozens of radio stations all over the country. He's currently the host of Pursuit of Happiness...
Read more