SJWs Demand Captain Marvel Actress be Replaced w/ Gay Woman of Color
Here's an news story - apparently Captain Marvel isn't woke enough for the SJW crowd.
Brandon Morse of RedState.com reports:
The star of "Captain Marvel," Brie Larson, is an actress who has waved the social justice flag in the faces of everyone she could, saying all the necessary things and accomplishing all the necessary tasks to make sure it's understood that she is the warrior's warrior. A "captain" if you will.
Larson made it clear throughout the promotion of Captain Marvel that she wanted more people of color to review her films, not white men. She made it clear that she doesn't care what old white men thought of films because some films weren't for them. She promoted the idea of more gay superheroes and said the social justice takeover of the Marvel Cinematic Universe needs to happen faster.
And it didn't save her. The monster has now come to eat her too.
A petition has now surfaced online demanding Larson give up her role as "Captain Marvel," and allow a queer woman of color to take her place. The petition, created by a person going by "Spike Valentine" says Larson should put her money where her mouth is and discontinue her whitewashing of a black character:
   We need Brie Larson to step down from her role to prove she is an ally of social justice and ensure a gay woman of color plays the role. Let Monica, the original female & BLACK Captain Marvel instead of white-washing characters for the benefit of the straight, white men running Disney.
   She hasn't donated money to any charity other than The Motion Picture and Television Fund Foundation
Wow - no wonder they hate her! She's a monster(?).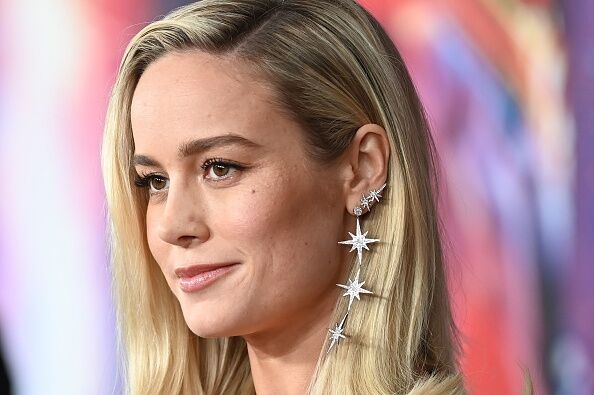 US actress Brie Larson attends the world premiere of "Captain Marvel" in Hollywood, California, on March 4, 2019. (Photo by Robyn Beck / AFP) (Photo credit should read ROBYN BECK/AFP/Getty Images)

The Pursuit of Happiness
Ken Webster Jr is a talk radio personality and producer from Houston, TX. He started his career in Chicago on the Mancow show and has since worked at dozens of radio stations all over the country. He's currently the host of Pursuit of Happiness...
Read more