Houston Rockets Twitter Account Suspended
Move over Louis Farrakhan and Alex Jones, the next censored Twitter account on the chopping block is.... the Houston Rockets?!
The Rockets' Twitter account, as well as several college teams, were suspended from Twitter on Monday afternoon.
The Rockets said in a statement, "Our Twitter account has been temporarily suspended due to a few prior social media posts with copyrighted music. We are working to correct the issue now."
The Rockets weren't alone. The Twitter accounts for Iowa State football and Iowa football and gymnastics were suspended over the weekend for copyright reasons.
The Twitter accounts for Auburn and Rutgers football suffered the same fate.
In 2018 the University of Texas was suspended for similar reasons.
In 2015 the Rockets fired their digital communications manager after he used the team's Twitter account to mock the Mavericks during a playoff game. The tweet featured an emoticon of a pistol pointed at a horse's head (the Mavericks' mascot) along with the words - "Shhhhh. Just close your eyes. It will all be over soon."
The Rockets had 2.8 million followers on their Twitter account before it was suspended.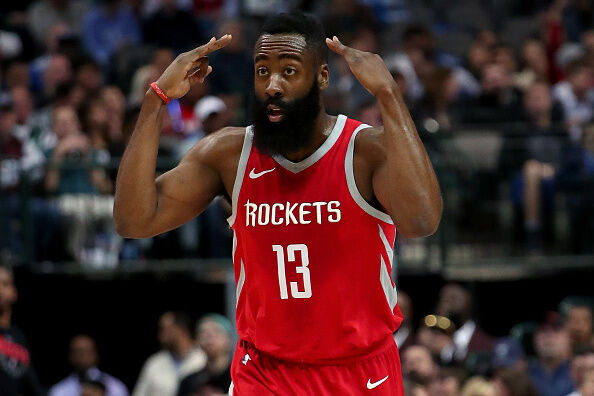 DALLAS, TX - JANUARY 24: James Harden #13 of the Houston Rockets reacts after scoring against the Dallas Mavericks at American Airlines Center on January 24, 2018 in Dallas, Texas. NOTE TO USER: User expressly acknowledges and agrees that, by downloading and or using this photograph, User is consenting to the terms and conditions of the Getty Images License Agreement. (Photo by Tom Pennington/Getty Images)

The Pursuit of Happiness
Ken Webster Jr is a talk radio personality and producer from Houston, TX. He started his career in Chicago on the Mancow show and has since worked at dozens of radio stations all over the country. He's currently the host of Pursuit of Happiness...
Read more