Man Sues Delta Airlines After Face Mauled By Emotional Support Animal
A man purportedly attacked by an emotional support dog while flying on Delta Airlines filed a lawsuit against the company and the animal's owner.
Marlin Jackson accused Delta and Ronald Kevin Mundy Jr of negligence after he was attacked while boarding a plane in June 2017.
Jackson was seated in a window seat next to the owner and his dog when he was allegedly attacked. His face was left permanently scarred.
Jackson's complaint states he "bled so profusely that the entire row of seats had to be removed from the airplane. The attack was briefly interrupted when the animal was pulled away from Mr. Jackson. However, the animal broke free and again mauled Mr Jackson's face."
Dang, that's a lotta blood!
According to the lawsuit, Delta didn't verify that the dog was properly trained before letting it board the flight.
The airline made changes to their policies after the attack.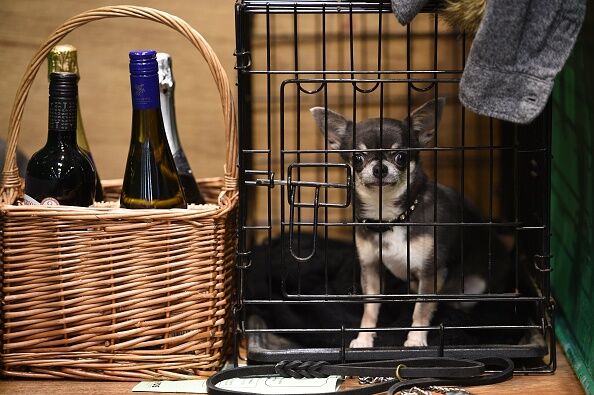 Photo by Getty Images... No, this isn't the dog from the flight. I couldn't find a photo of the previously mentioned dog that I could legally use.

The Pursuit of Happiness
Ken Webster Jr is a talk radio personality and producer from Houston, TX. He started his career in Chicago on the Mancow show and has since worked at dozens of radio stations all over the country. He's currently the host of Pursuit of Happiness...
Read more