New Orleans Begins Strictly Enforcing Juvenile Curfew
If you've ever visited New Orleans as a tourist, you've probably noticed a group of people walking around Bourbon Street late at night that you wouldn't expect to be there: unaccompanied little kids.
My first time visiting the Big Easy I vividly remember thinking it was odd to see a group of very young kids, probably between 8 and 12 years of age, hanging out near bars, asking people for money with not adult supervision anywhere to be seen.
But apparently that reality will soon be a thing of the past: last week Mayor LaToya Cantrell and Police Superintendent Shaun Ferguson said juvenile curfew enforcement begins on Monday (today).
New Orleans' juvenile curfew ordinance will prohibit anyone aged 16 or younger from being in a public place after 9pm from Sunday to Thursday and 11 pm on Fridays and Saturdays. The curfew ends at 6 am on all days of the week.
There's also an 8 pm curfew that affects the French Quarters. Exceptions are made if the minor is out for employment purposes or supervised by a guardian.
The law have apparently been on the books since 1994 but are rarely enforced. Any juvenile stopped for a curfew violation will be patted down but not placed in handcuffs.
Parents can be penalized with a misdemeanor charge in municipal court and a fine of $500.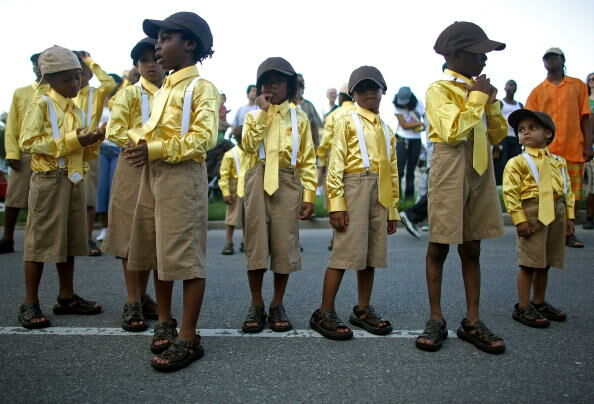 NEW ORLEANS - MAY 25: Boys prepare to march in the annual Super Sunday second line parade May 25, 2008 in New Orleans, Louisiana. The parade features Mardi Gras Indians which are comprised of African-Americans of inner city New Orleans' whose numbers have started to rebound after members were scattered across the country following Hurricane Katrina. The secretive Indian 'gangs' began appearing in the city in the 1880's as a homage to the Native Americans who sheltered runaway slaves. (Photo by Mario Tama/Getty Images)

The Pursuit of Happiness
Ken Webster Jr is a talk radio personality and producer from Houston, TX. He started his career in Chicago on the Mancow show and has since worked at dozens of radio stations all over the country. He's currently the host of Pursuit of Happiness...
Read more