Texas Bans Red Light Traffic Cameras
If you're an advocate for less government in Texas, there was at least one saving grace to this legislative session: a ban on red light cameras.
Governor Greg Abbott signed a law that bans red-light traffic cameras in Texas.
On Saturday he announced on Twitter he'd signed the law. The ban takes effect on September 1st.
The ban affects cameras used to take images of vehicles entering intersections when red stoplights are illuminated. Drivers are typically fined around $75.
This was the right thing to do - red-light cameras are unconstitutional. They also contribute to traffic accidents. They're intended to make us safer, but they do exactly the opposite.
Some cities will keep operating the cameras until their contracts with vendors expire.
The law also prevents government officials from refusing to register vehicles with previously unpaid red-light camera tickets.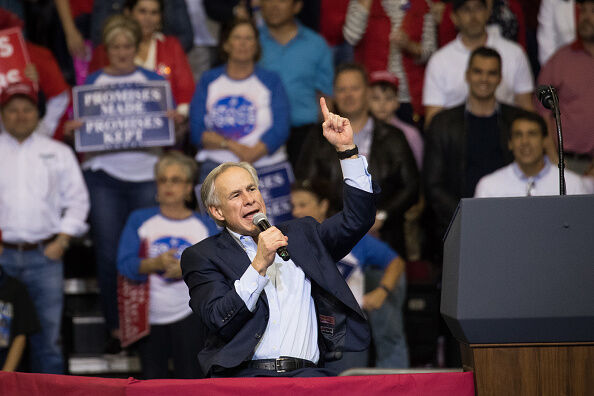 HOUSTON, TX - OCTOBER 22: Governor Greg Abbott of Texas addresses the crowd before President Donald Trump took the stage for a rally in support of Sen. Ted Cruz (R-TX) on October 22, 2018 at the Toyota Center in Houston, Texas. Cruz, the incumbent, is seeking Senate re-election in a high-profile race against Democratic challenger Beto O'Rourke. (Photo by Loren Elliott/Getty Images)

The Pursuit of Happiness
Ken Webster Jr is a talk radio personality and producer from Houston, TX. He started his career in Chicago on the Mancow show and has since worked at dozens of radio stations all over the country. He's currently the host of Pursuit of Happiness...
Read more