Oregon Will Allow Illegal Immigrants To Get Licenses
What could possibly go wrong?
Undocumented immigrants in Oregon will be legally allowed to obtain drivers licenses, according to a new law that's expected to be signed when it reaches the governor's desk.
Lawmakers approved this bill but voters aren't happy - this is not what the people of Oregon want. A similar measure was rejected by voters in 2016.
Senators voted 17-10 Saturday to expand driving privileges to all Oregon residents regardless of their immigration status. Gov. Kate Brown is expected to sign.
The move will make Oregon the 14th state to allow undocumented immigrants to drive. New York approved a similar measure earlier this month.
The bill has been a priority for pro-immigration groups who say that undocumented immigrants often live in rural areas which requires having a car. Those without proof of residence say they live in fear that they could be deported over a traffic stop.
Opponents say that the measure should be sent to the ballot considering voters shot down a similar proposal in 2016.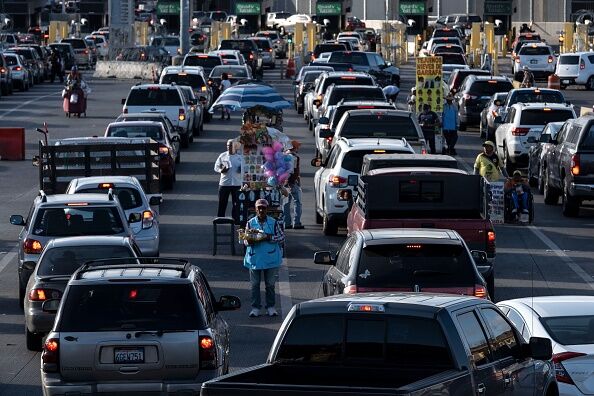 TOPSHOT - Cars line up to cross to San Diego, US from Tijuana, Mexico at San Ysidro crossing port in in Baja California state, Mexico, on April 2, 2019. - President Donald Trump said Tuesday he is "100 percent" prepared to close down the US-Mexico border, warning Congress and Central American governments to take action to stem the flow of migrants into the country. (Photo by Guillermo Arias / AFP) (Photo credit should read GUILLERMO ARIAS/AFP/Getty Images)

The Pursuit of Happiness
Ken Webster Jr is a talk radio personality and producer from Houston, TX. He started his career in Chicago on the Mancow show and has since worked at dozens of radio stations all over the country. He's currently the host of Pursuit of Happiness...
Read more