Texas Shooter Failed Firearm Background Check
Liberals love passing new laws every time there's a national tragedy, but would new gun laws have prevented the recent mass-shooting in Odessa Texas?
Probably not. He also contacted the FBI and police before he purportedly committed the mass shooting.
The gunman who killed seven people and wounded 23 others in a rolling rampage across West Texas obtained an assault-style rifle despite failing a background check, state and law enforcement officials said on Monday.
The gunman, identified by police as Seth Aaron Ator, 36, carried out the shooting spree in the neighboring cities of Midland and Odessa on Saturday, a short time after he was fired from his trucking job.
He called local emergency 911 responders and then an FBI tip line to make rambling statements, officials said.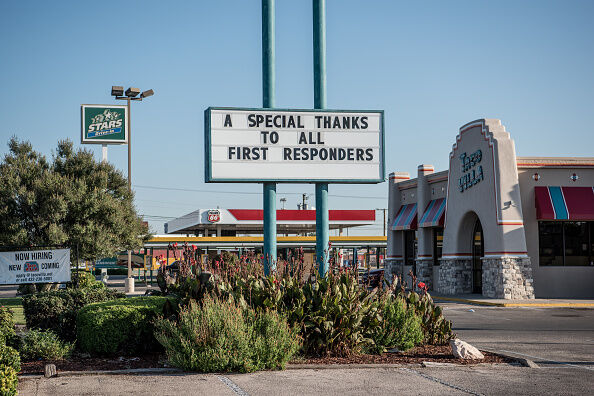 ODESSA, TX - SEPTEMBER 2: A sign thanking first responders two days after a mass shooting claimed the lives of seven people, on September 2, 2019 in Odessa, Texas. Officials say the suspect Seth Ator, 36, is dead after he killed 7 people and injured 22 in the mass shooting. (Photo by Cengiz Yar/Getty Images)

The Pursuit of Happiness
Ken Webster Jr is a talk radio personality and producer from Houston, TX. He started his career in Chicago on the Mancow show and has since worked at dozens of radio stations all over the country. He's currently the host of Pursuit of Happiness...
Read more