NYTimes Blames "Airplanes" For 9/11 Attack
Yesterday the editors at the New York Times had a foot-in-mouth moment after they deleted a tweet and changed an article that blamed "airplanes" for the Islamic terror attacks that occurred on September 11th, 2001.
How could an NYC based news outlet get 9-11 wrong? Good question.
"18 years have passed since airplanes took aim and brought down the World Trade Center," the Times tweeted from its official account.
The tweet prompted an immediate backlash, with respondents furious the Times appeared to be absolving the terrorists of blame and pinning the responsibility on inanimate objects instead.
The newspaper later deleted the tweet and half way apologized, tweeting, "We've deleted an earlier tweet to this story and have edited for clarity. The story has also been updated."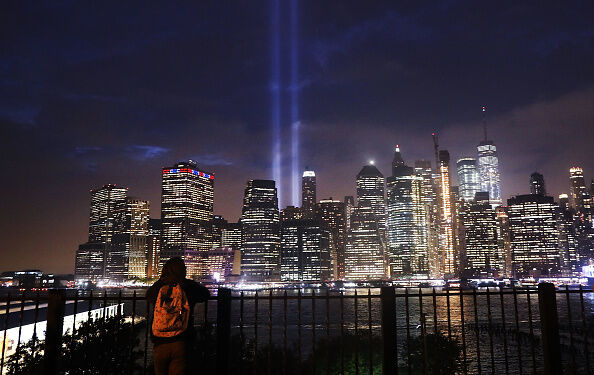 NEW YORK, NY - SEPTEMBER 11: The 'Tribute in Light' memorial lights up lower Manhattan near One World Trade Center on September 11, 2018 in New York City. The tribute at the site of the World Trade Center towers has been an annual event in New York since March 11, 2002. Throughout the country services are being held to remember the 2,977 people who were killed in New York, the Pentagon and rural Pennsylvania in the terrorist attacks on September 11, 2001. (Photo by Spencer Platt/Getty Images)

The Pursuit of Happiness
Ken Webster Jr is a talk radio personality and producer from Houston, TX. He started his career in Chicago on the Mancow show and has since worked at dozens of radio stations all over the country. He's currently the host of Pursuit of Happiness...
Read more