WHAT?! GPS Company Repossessed Houston Murder Suspect's Ankle Monitor
A murder suspect in Houston went untracked for two weeks after his ankle monitor was repossessed over late fees.
A capital murder suspect in Houston was out on bond this summer, wearing a GPS ankle monitor under a court order. Buthe fell behind on his monthly payments to the third-party vendor who gave him the monitor, so a company employee repossessed it from his ankle in September.
All of a sudden, the murder suspect was effectively at large.
The incident prompted outcry from Harris County District Attorney Kim Ogg on Wednesday, when the suspect was eventually rearrested and placed in jail. She said in a letter to other county officials that the case exposed a "troubling loophole" where defendants can evade supervision by not paying monitoring fees. Sheasked the county's pretrial supervision department to immediately overhaul its practices.
But the director of the county's Community Supervision and Corrections Department, which monitors defendants out on surety bonds where bail bonds companies front the full cost for a fee, said it wasn't a policy loophole. She said it was a local vendor who broke its agreement with the county and was immediately terminated.
"In over 20 years of doing this, I've never seen a vendor do this kind of violation," the director, Teresa May, told The Texas Tribune.
Despite May's claim that this is a one-time breach of an otherwise properly functioning system, the ankle monitor repossession highlights a stark difference in how two Harris County departments handle GPS monitoring of criminal defendants. Those that are released from jail before trial on a surety bond pay higher monthly fees to vendors directly, if a monitor is ordered. But defendants released on no-cash bonds pay a monitoring fee to the county which then pays the vendors. No-cash defendants with monitors who are poor may have their fees waived.
"They have a defendant-pay system... our system is agency-pay," said Kelvin Banks, director of Harris County Pretrial Services, which handles monitoring of defendants released on no-cash bonds. "[Vendors] send us a monthly invoice, so they're never aware if a defendant is delinquent for any reason."
Clint Walker, 27, has been indicted in the 2016 shooting death of 59-year-old Enrique Garcia, a security guard at a game room Walker allegedly robbed. According to court records, Walker was released from jail in June on a $100,000 surety bond. One of his court-imposed conditions of release was that he wear an ankle monitor and pay the monthly fees associated with it. May said the cost ranges from about $280 to $300 a month.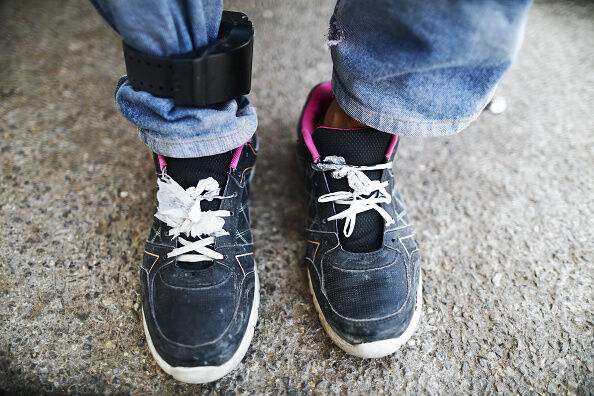 The Pursuit of Happiness
Ken Webster Jr is a talk radio personality and producer from Houston, TX. He started his career in Chicago on the Mancow show and has since worked at dozens of radio stations all over the country. He's currently the host of Pursuit of Happiness...
Read more