Gerrit Cole Immediately Disowns Astros: 'I'm Not Employed By the Team'
He refused to wear Astros gear after the game. Sounds like Cole's not a big fan of #Houston.
HOUSTON — His team just having suffered a stunning World Series Game 7 loss to end its season, Gerrit Cole held an awkward exchange with an Astros media-relations official about speaking to the media late Wednesday night.
"I'm not employed by the team," declared the right-hander, who then relented, "I guess as a representative of myself …" and placed himself in front of a group of reporters.
It presented like an odd mix of annoyance and playfulness. Yet there's no doubt that what comes next for Cole is very serious: The lifelong Yankees fan has put himself in a position to earn the highest free-agent contract ever for a pitcher.
"A lot of good friendships," Cole said, following the Astros' 6-2 defeat to the Nationals, when asked to describe his two years in Houston. "Obviously l learned a lot about pitching from my teammates. From the pitching coaches and pitching staff. I learned a lot more about the game from [manager] A.J. [Hinch]. And it was just a pleasure to play in the city of Houston."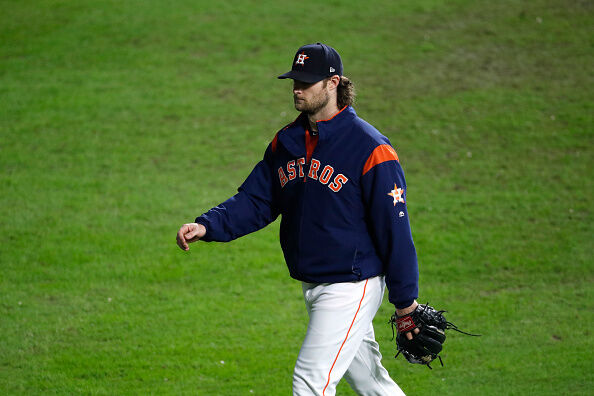 HOUSTON, TEXAS - OCTOBER 30: Gerrit Cole #45 of the Houston Astros walks to the bullpen during the fifth inning against the Washington Nationals in Game Seven of the 2019 World Series at Minute Maid Park on October 30, 2019 in Houston, Texas. (Photo by Tim Warner/Getty Images)

The Pursuit of Happiness
Ken Webster Jr is a talk radio personality and producer from Houston, TX. He started his career in Chicago on the Mancow show and has since worked at dozens of radio stations all over the country. He's currently the host of Pursuit of Happiness...
Read more