Hillary: Facebook is trying to get Trump reelected
You know the news cycle is getting weird when Hillary Clinton accuses Silicon Valley of being too conservative.
This must be that "vast right-wing conspiracy" we've been hearing about.
Hillary Clinton said in an interview over the weekend that Mark Zuckerberg's embrace of misinformation on his Facebook platform was "authoritarian."
Clinton also told The Atlantic that there's a good reason to believe Zuckerberg's Facebook is "not just going to reelect Trump, but intend[s] to reelect Trump."
The magazine reported interviewing Clinton at an event Saturday at the Sundance Film Festival hosted by its owner.
Clinton was quoted as being horrified and alarmed by what she views as Zuckerberg's unwillingness to battle the spread of disinformation and propaganda on Facebook.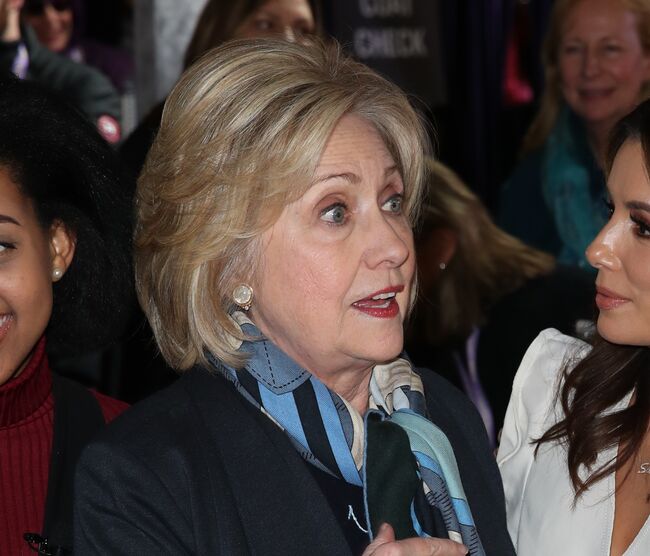 PARK CITY, UTAH - JANUARY 27: (L-R) Hillary Rodham Clinton, Eva Longoria and Gloria Steinem attend the 2020 Women at Sundance Celebration hosted by Sundance Institute and Refinery29, Presented by LUNA at Juniper at Newpark on January 27, 2020 in Park City, Utah. (Photo by Joe Scarnici/Getty Images)

The Pursuit of Happiness
Ken Webster Jr is a talk radio personality and producer from Houston, TX. He started his career in Chicago on the Mancow show and has since worked at dozens of radio stations all over the country. He's currently the host of Pursuit of Happiness...
Read more