Liberal Outrage: No Plus-size or Trans Models at Victoria Secrets
The funniest outrage of the day: liberals are mad that Victoria Secrets doesn't have trans or plus-size models. This is just suddenly upsetting to the Left after years and years of them not hiring big girls or chicks with sticks.
Read this exceprt from a blog post on Mashable...
Another day, another non-apology from a man.

Victoria's Secret issued a message on behalf of its Chief Marketing Officer (CMO) Ed Razek, clarifying statements that Razek made in Vogue about why the lingerie brand hasn't cast trans models in its tentpole fashion shows.
Imagine the irony of this: the blogger is upset because a man apologized for not hiring a man to wear underwear in their ads. I repeat, the blogger is specifically mad that a man didn't hire a man and an apology from a man who didn't hire a man isn't good enough. They want a woman to apologize because a man didn't hire a man. You can't make this stuff up!
They're also upset because the company doesn't hire plus-size models.
Look, I have nothing against large women - big is beautiful - but Victoria Secrets is trying to publish ads that will go viral and generate revenue. That's why they hire the models and designers that you currently see on their roster. Most normal people don't want to see plus-size model Tess Holliday in her underwear just like nobody wants to see me slam dunk a basketball. I'll never be center for The Houston Rockets and Tess's outer exterior will always nauseate people who don't have a thing for big girls (which is most people... Okay, most people who aren't black guys... KIDDING!... Or am I?)
Anyway, last time I checked Lane Bryant isn't employing any slim-fitting models to promote their brand. They only hire bigger sized women. Is that discrimination? No, it's just the target demographic. Get over it.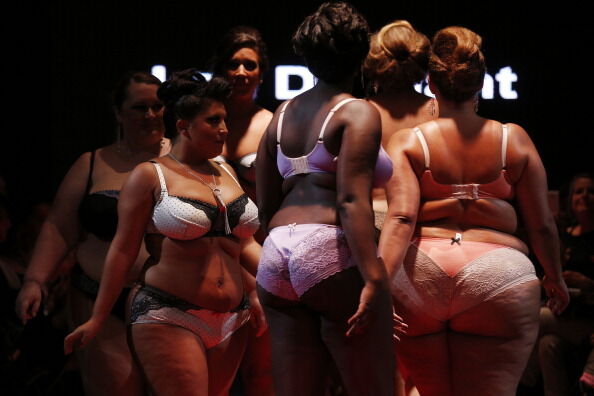 Walton And Johnson
Want to know more about Walton And Johnson? Get their official bio, social pages & articles on KPRC AM 950!
Read more