Pedophile Confesses to Murder of 6-Year-Old JonBenét Ramsey in 1996
Yesterday the Daily Mail reports that a pedophile has confessed to the murder of 6-year-old beauty queen JonBenét Ramsey in 1996.
A longtime suspect in the murder of JonBenét Ramsey has finally admitted he killed the then six-year old beauty pageant queen, DailyMailTV can exclusively reveal.

Gary Oliva, 54, a convicted pedophile who is currently serving a 10-year sentence in a Colorado prison for child pornography, has admitted in letters obtained by DailyMailTV he killed her by accident.

Oliva, who was once jailed for trying to strangle his mother, wrote: 'I never loved anyone like I did JonBenét and yet I let her slip and her head bashed in half and I watched her die. It was an accident. Please believe me. She was not like the other kids.'

In another letter, Oliva wrote, 'JonBenét completely changed me and removed all evil from me. Just one look at her beautiful face, her glowing beautiful skin, and her divine God-body, I realized I was wrong to kill other kids. Yet by accident she died and it was my fault.'

The letters were sent to music publicist Michael Vail, a former high school classmate of Oliva's. Vail has suspected Oliva's involvement in JonBenét's murder for 22 years but told DailyMailTV he thinks Oliva's written confession is the proof needed to finally get Oliva charged with the crime.
See the full report: https://www.dailymail.co.uk/news/article-6555009/Pedophile-Gary-Oliva-confesses-killing-JonBen-t-Ramsey-accident.html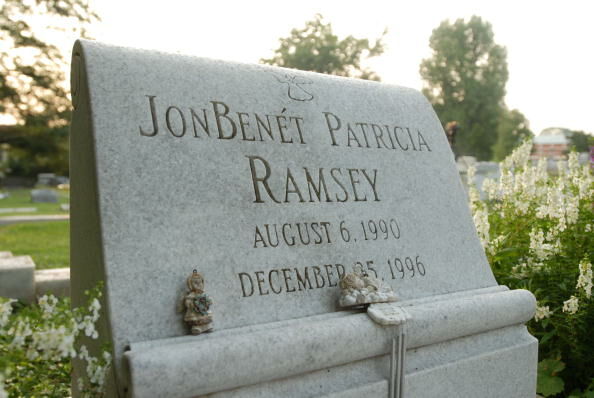 ATLANTA - AUGUST 16: The grave of JonBenet Ramsey is shown August 16, 2006 in Marietta, Georgia. A suspect in the murder of Ramsey, the 6-year-old beauty queen whose parents were under suspicion early on, was arrested today in Thailand. (Photo by Barry Williams/Getty Images)

Walton And Johnson
Want to know more about Walton And Johnson? Get their official bio, social pages & articles on KPRC AM 950!
Read more