Cheating Woman Gives Birth to Twins From Two Different Dads
This news comes to us courtesy of the UK tabloids, so take it as a grain of salt. 
A Chinese woman gave birth to twins who allegedly have two different dads. The cheating woman admitted she had a one-night stand after her husband became suspicious that the two kids looked remarkably different.
The story was revealed after the couple, from south-eastern Xiamen city, had to register the birth of their twin sons at the local police station early last year.
In order to complete the registration, they had to produce the results of a paternity test to prove that the babies were theirs.
The husband, known only by a pseudonym, Xiaolong, had wondered why one of his sons didn't look like him.
Upon receiving the DNA results, he was still shocked at discovering that one of the boys did not have any biological relationship with him, according to a director at the Fujian Zhengtai Forensic Identification Centre.
The centre arranged the paternity test for the couple.
According to the director, Mr Zhang, Xiaolong was furious after reading the DNA report and confronted his wife.
Is this even possible?!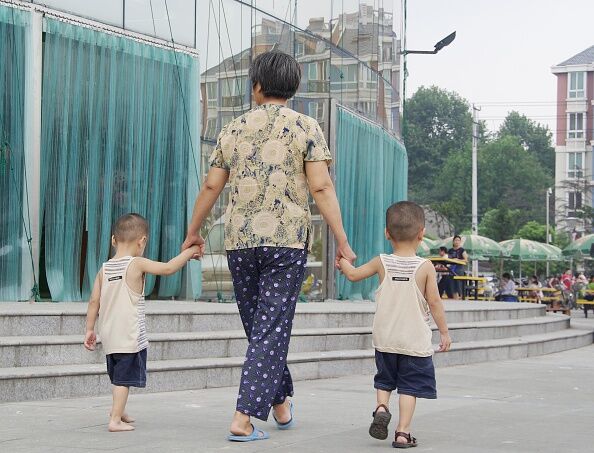 NANJING, CHINA - AUGUST 16: (CHINA OUT) An elder woman walk on the street with twins on August 16, 2008 in Nanjing, Jiangsu Province of China. China has decided to abandon its 35-year-old one-child policy, allowing all couples to have two children, the Communist Party of China (CPC) announced after a key meeting on Thursday. (Photo by VCG/VCG via Getty Images)

Walton And Johnson
Want to know more about Walton And Johnson? Get their official bio, social pages & articles on KPRC AM 950!
Read more