Man Shows Penis to Cops to Prove He Didn't Kill Wife w/ Giant Erection
A husband in Indonesia mourning the death of his wife was forced to show penis to police after the father of his late wife, Nedi Sito, claimed it was so huge it literally killed the woman, the Metro reports.
Police questioned the man known as Barsah to ask him to show them his junk — all in front of his dead wife's relatives who had gathered to see proof.
The inspection determined it was "standard" size.
Sito, 55, from the village of Maron Kidul in the Maron District of the Probolinggo Regency area of Indonesia, called police following the sudden death of his daughter, whose name is Jumantri.
The body of the young woman was discovered in her bed after suffering an apparent epileptic fit while sleeping.
Strangely, rumors circulated through the village that Barsah killed his wife with his giant penis while performing the beast of two backs and that rumor made it's way to his father-in-law.
The concerned dad reported the rumors to local police and, to quote Paul Harvey, now you know the rest of the story.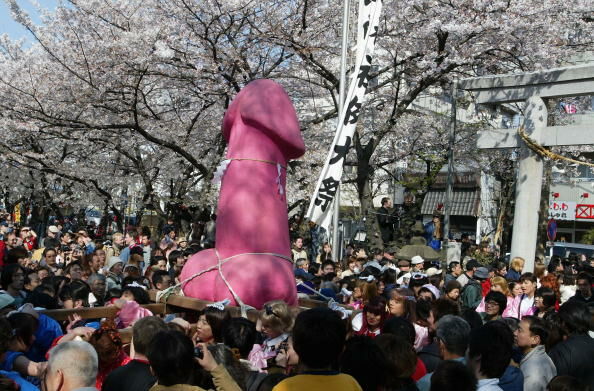 KAWASAKI, JAPAN - APRIL 6: A large pink penis is carried through the participating crowds April 6, 2003 in Kawasaki, Japan. People of all ages participate in the annual Penis Festival or Kanamara Matsuri (Festival of the Steel Phallus) held at the Wakamiya Hachimangu Shrine, which promotes safe sex and AIDS awareness. (Photo by Koichi Kamoshida/Getty Images)

Walton And Johnson
Want to know more about Walton And Johnson? Get their official bio, social pages & articles on KPRC AM 950!
Read more