Brazil President: We Have a Penis Amputation Problem
If you think your life sucks, just be glad you don't live in Brazil.
Brazilian President Jair Bolsonaro on Thursday said his government must make men aware of the dangers of poor hygiene after expressing dismay over the 1,000 penis amputations that apparently occur in his country each year.
"In Brazil, we have 1,000 penis amputations a year due to a lack of water and soap," he said while speaking to reporters in Brasilia after visiting the Education Ministry. "We have to find a way to get out of the bottom of this hole."
The far-right leader called the figure "ridiculous and sad," Reuters reported. A spokeswoman for the Brazilian urology society told the news agency the number is based on its official data for penis amputations.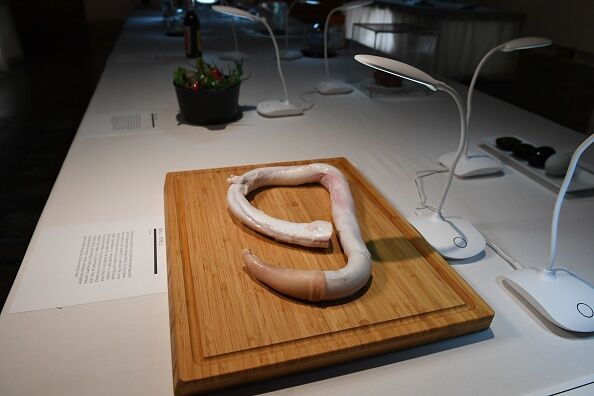 Bull penis, from China, is presented in the Disgusting Food Museum on December 6, 2018 in Los Angeles, California. - Care for some Chinese mouse wine, fried tarantula or sheep eyeball juice? Or how about fried locusts, grasshoppers or virgin boy eggs? These delicacies are among some 80 items featured at the Disgusting Food Museum opening in Los Angeles on December 9, 2018, with the aim of exposing visitors to different cultures and foods and what we may all be eating in the future. (Photo by Robyn Beck / AFP) (Photo credit should read ROBYN BECK/AFP/Getty Images)

Walton And Johnson
Want to know more about Walton And Johnson? Get their official bio, social pages & articles on KPRC AM 950!
Read more