College Station: Texas A&M Student Shows Signs Of Coronavirus
If you're concerned about the possibility of the coronavirus coming to Texas, your concerns are valid. It looks like it's happening.
The Brazos County Health District is investigating a possible case near College Station involving a Texas A&M University student.
The unidentified patient recently traveled from Wuhan, China, where the current coronavirus outbreak originated, back to Brazos County but authorities have declined to provide a specific timeline for his travels.
Dr. Eric Wilke of the Brazos County Health Authority said in a news conference the middle-aged man went to a local hospital on Wednesday evening after he developed mild symptoms.
Authorities said the patient was self-isolating at his home and is "doing well" but did not say where he lives or if he's got family, kids or roommates, citing privacy concerns.
Local health officials would not say which hospital the patient went to but said they don't believe anyone there in the emergency room was exposed.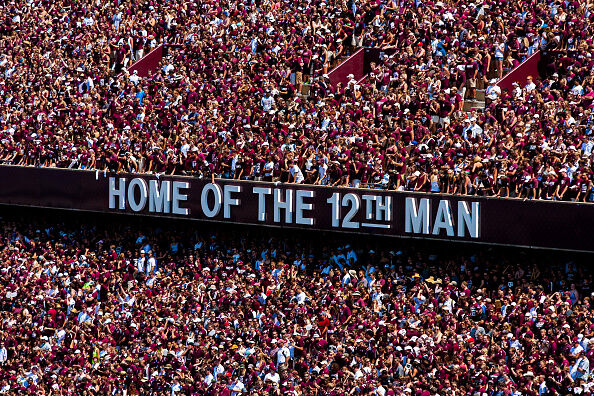 AUG 31: Wide angle view of Kyle Field fans before the football game between the Texas A&M Aggies and the Rice Owls. Aggies defeated the Owls 52-31 at Kyle Field in College Station. (Photo by Juan DeLeon/Icon SMI/Corbis/Icon Sportswire via Getty Images)

Walton And Johnson
The legacy of the Walton & Johnson show continues after 4 decades as Steve Johnson hosts with longtime producer Ken Webster Jr. The show is a mix of comedy, politics, pop culture and history that pokes fun at the absurdity of everyday life....
Read more