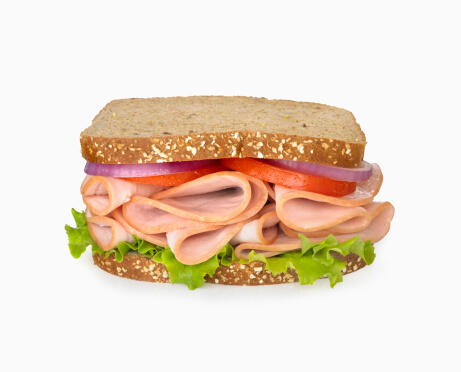 A Man is Arrested For Assaulting His Wife With a Sandwich
50-year-old Larry Spurling of Melbeta, Nebraska got into an argument with his wife. He was upset because he said he's been BORED ever since she made him move to a trailer park in the country.
During the argument, he drank three 24-ounce tallboys of malt liquor. His wife ended up getting bored herself, gave up on the argument, made herself a sandwich, and went to the bedroom.
Unfortunately that's when things got ugly. Spurling ended up pushing his wife onto the bed, then ASSAULTED HER WITH THE SANDWICH. He grabbed her sandwich and apparently rubbed it aggressively on her face.
We don't know the exact ingredients of the sandwich, but the police report does say there were pieces of lunch meat and bread around the bedroom, and the woman ended up with mayonnaise stains on her shirt.
When the cops got there they found Spurling lying face down on the grass outside the trailer. He was arrested for domestic assault.
Photo courtesy of Getty Images