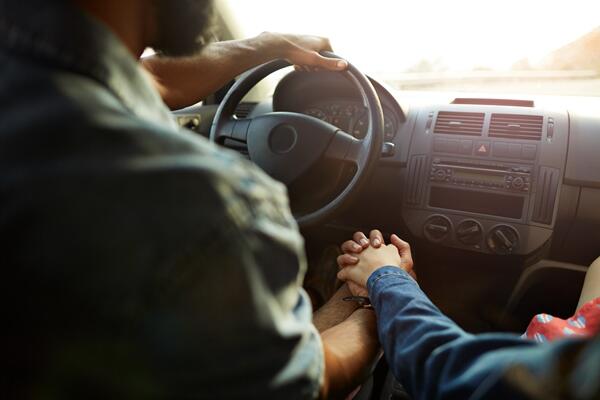 Driver Blames His Boozy Breath on Making Out with His Drunk Girlfriend
A 20-year-old guy near Peoria, Illinois drifted off the road into a field on Saturday. And he'd VERY obviously been drinking.
When cops showed up, he appeared to be drunk . . . he smelled like alcohol . . . he had an empty Miller Lite can next to his car . . . and the inside of the car reeked of pot.
He was slurring so bad that one cop said it didn't sound like English. Then the guy asked them for a lighter and noted that what he said was, quote, "100% English."
He eventually got angry and started swearing. So they cuffed him . . . and at that point, he started crying.
His initial excuse was that the prescriptions he was on made him drowsy. But the cops didn't buy it. So then he claimed his girlfriend was drunk . . . and that his breath only smelled like alcohol because they'd just had a big MAKE-OUT session.
He also noted that they "made love" and that, quote, "we're all adults here." He eventually admitted he'd been drinking too. He's facing charges for DUI, plus two traffic violations.
Photo Courtesy of Getty Images.