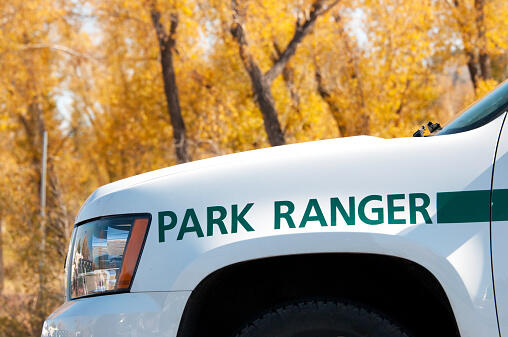 A California Park Ranger Was Busted Sleeping in His Patrol Car With an Open Beer Between His Legs
Tyson Young is a California state park ranger. He was on duty at Humboldt Redwoods State Park in northern California . . . but his head clearly wasn't in the game.
Because a hiker walked past Tyson's patrol car and saw him SLEEPING inside . . . with an open can of Keystone Light BEER between his legs.
So the guy took a photo, sent it to a blog, and they posted it on Instagram last week. He also called 911 the day it happened . . . but by the time the cops got there, Tyson had driven away. So they caught up to him and pulled him over for drunk driving.
A spokeswoman from the California state parks department says Tyson has been placed on administrative leave while they investigate.
Photo: Getty Images