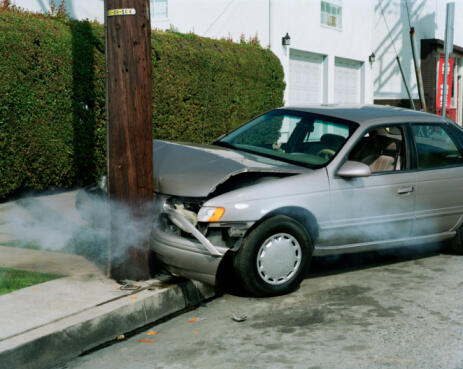 A Drunk Driver Crashes Into a Pole Because She Was Moving Her Bowels While She Drove
At 7:50 P.M on a random Wednesday., police in Sebastian, Florida got a call about a driver who'd just slammed her Ford into a pole.
When they reported to the scene, they found 50-year-old Sheila Ann Keatings of Vero Beach, Florida in the SUV. And then they saw something that couldn't be unseen.
Sheila was standing next to her car with her underwear and shorts pulled down. And there was a TRAIL OF EXCREMENT leading from the driver's seat to where she was standing.
She admitted to the cops she'd had about eight Bud Lights and was driving home . . . when she couldn't wait any longer to move her bowels. She started in the car . . . crashed into the pole . . . then got out to finish the job.
Keep in mind the police got there at 7:50 P.M., which means all this went down in the late afternoon and early evening on a Wednesday.
She was arrested for a DUI and an open container. There were no charges for the business she was doing in public.
Photo: Getty Images