Utility Co warned about power line problems a day before deadly wildfire
Remember when Governor Moonbeam blamed global warming for the wild fires in California?
According to a new report from the Associated Press, the Pacific Gas & Electric utility company contacted a Northern California woman a day before the dealy wildfires in to warn her that that power lines were causing sparks on her property.
The wild fire in North California started Thursday near a piece of property belonging to Betsy Ann Cowley in the town of Pulga, just east of Paradise, California.
According to the report, the area where the fire allegedly started and where Pacific Gas & Electric says the sparks were detected is likely the same place.
While we still don't definitively know what caused the fire, there's a lot more evidence suggesting this theory than the "global warming" rhetoric the state's governor has irresponsibly regurgitated to this Leftist constituents.
So far there have been at least 42 deaths as a result of the wildfire and dozens of other people have been reported missing.
This has become the deadliest blaze in the Golden State's history and it destroyed the nearby town of Paradise, but there's still no proof that climate change or global warming had anything to do with these fires.
So please ignore the climate change alarmists. They hate science and facts.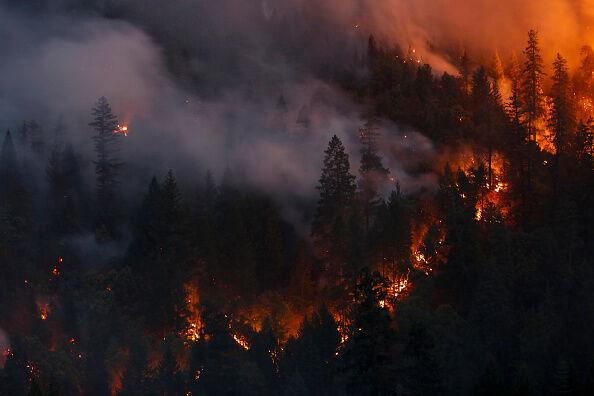 (Photo by Terray Sylvester/Getty Images)

The Pursuit of Happiness
Ken Webster Jr is a talk radio personality and producer from Houston, TX. He started his career in Chicago on the Mancow show and has since worked at dozens of radio stations all over the country. He's currently the host of Pursuit of Happiness...
Read more