Virginia Democrats: 'Save the moths, kill a baby'
Kathy Tran , the freshman Virginia delegate from Fairfax County (Northern Virginia around DC), who submitted the bill to repeals restrictions on late term abortions also submitted another bill for debate earlier this month. But somehow, this one is not getting the attention it deserves.
This is a life saving bill. A needed bill.
It's a bill to save...caterpillars.
Yep. The same day she submitted a NARAL-written late-term abortion bill which would allow abortion up to and including the moment of birth, aka infanticide, she also submitted a bill to save the Fall Cankerworm and Gypsy Moth.
Delegate Tran's bill states : A BILL to amend and reenact § 15.2-2403 of the Code of Virginia and to amend the Code of Virginia by adding in Article 1 of Chapter 9 of Title 15.2 a section numbered 15.2-926.4, relating to cankerworms; eradication; prohibition on spraying during certain months.
No locality, including a service district created pursuant to the provisions of Chapter 24 (§ 15.2-2400 et seq.), shall spray any pesticide intended to suppress an infestation of the fall cankerworm during the period beginning March 1 and ending August 1.
Oh, OK. So the residents of Virginia aren't supposed to spray for an infestation of certain types of moths and caterpillars between March 1st and August 1st, because that would interfere with their lifecycle.
Moth Lives Matter?
Would I get a waiver if I said that the fall cankerworm infestation was damaging to my mental health?
I joked yesterday that this crowd thinks that killing a full term baby is acceptable, but meat is murder.
Guess what? It's not a joke to them.
Sandra Peterson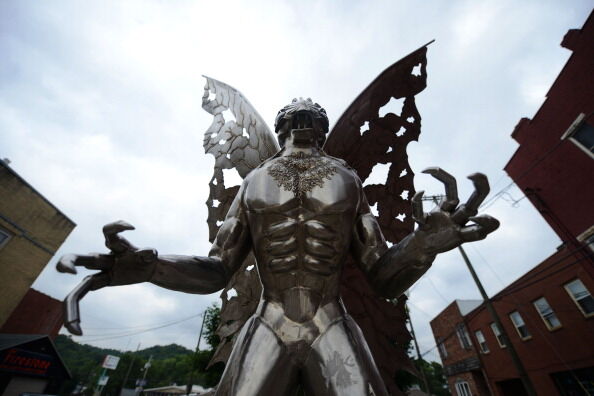 The Pursuit of Happiness
Ken Webster Jr is a talk radio personality and producer from Houston, TX. He started his career in Chicago on the Mancow show and has since worked at dozens of radio stations all over the country. He's currently the host of Pursuit of Happiness...
Read more