Woman Found Guilty In Texting-Suicide Case Heads to Jail
A Massachusetts woman previously convicted for involuntary manslaughter after she encouraged her boyfriend to commit suicide has started her jail sentence.
Michelle Carter, 22, left a courtroom in Taunton on Monday and headed off to jail. She'll likely be there for at least 15 months after her conviction from 2017.  A judge has allowed her to remain free while she appealed the conviction, but now she's out of options and headed off to a concrete living room. 
Last week the Massachusetts Supreme Judicial Court upheld her conviction. She is legally responsible for the death of Conrad Roy III, according to prosecutors.
Carter's lawyers plan to appeal the ruling to the U.S. Supreme Court. Carter has no prior criminal record and has been undergoing mental health treatment.
However on Monday a judge ruled that Carter should start her sentence.
Carter was 17 in July 2014 when she persuaded her 18-year-old ex-boyfriend to kill himself via dozens of text messages and phone calls.
Roy killed himself in a pickup truck filled with carbon monoxide in a store parking lot.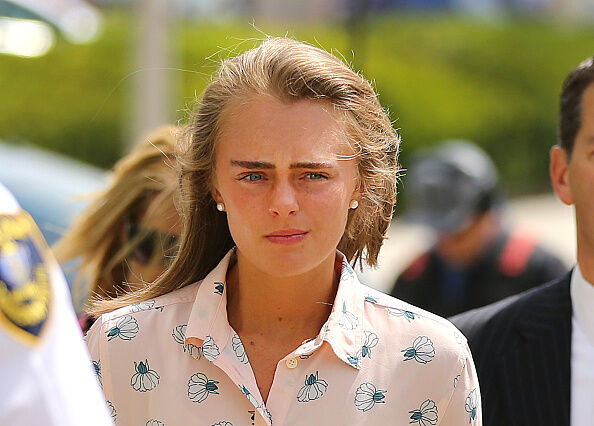 TAUNTON, MA - JUNE 16: Michelle Carter arrives at Taunton District Court in Taunton, MA on Jun. 16, 2017 to hear the verdict in her trial. Carter was charged with involuntary manslaughter for encouraging 18-year-old Conrad Roy III to kill himself in July 2014. (Photo by John Tlumacki/The Boston Globe via Getty Images)

The Pursuit of Happiness
Ken Webster Jr is a talk radio personality and producer from Houston, TX. He started his career in Chicago on the Mancow show and has since worked at dozens of radio stations all over the country. He's currently the host of Pursuit of Happiness...
Read more