No NFL Teams Have Contacted Kaepernick Since Last Week: ESPN
Remember Colin "Stay Woke" Kaepernick's big NFL tryout last week?
It wasn't exactly a huge success. He switched venues and publicly mocked the NFL to reporters, leading many to believe he probably won't get recruited by any teams.
Now ESPN is reporting what many of us suspected: his phone isn't ringing since completing that demonstration for NFL scouts.
You mean to say the NFL doesn't want a guy who wears a Kunta Kinte shirt to practice?
No shocker here, folks. No NFL team would want to recruit a guy who frequently accuses the league, fans, and owners of being racist.
Kaepernick's representatives sent video of their client's workout to the 25 NFL teams that did not attend last Saturday, but that has not led to any interest, either.
Kap throws for 8 teams, tells NFL, 'Stop running'
The fact that the NFL tried to spark interest in Kaepernick last week, and could not, and that his reps made sure that video of the workout was delivered to every team, are just the latest signs that the chances are bleak that a team will step forward and sign him.
Some sources speculated that there had been teams interested in making a move with Kaepernick, and could in the weeks after his workout. But nothing has materialized, and nothing is expected to at this time.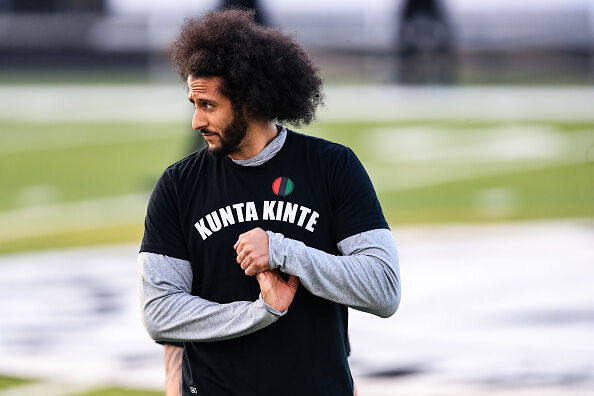 RIVERDALE, GA - NOVEMBER 16: Colin Kaepernick looks on during his NFL workout held at Charles R Drew high school on November 16, 2019 in Riverdale, Georgia. (Photo by Carmen Mandato/Getty Images)

The Pursuit of Happiness
Ken Webster Jr is a talk radio personality and producer from Houston, TX. He started his career in Chicago on the Mancow show and has since worked at dozens of radio stations all over the country. He's currently the host of Pursuit of Happiness...
Read more