5 Moms Produce Porno Film For Their Kids to Watch (No, Really)
I can't believe this is a real news story, but British people are weird.
Five moms produced a pornographic film for their kids to watch as part of a new show titled "Mums Make Porn". The show will air on Britain's Channel 4. Like I said, British folks are a bit odd.
The moms wanted to produce their own pornos because they didn't like the hardcore stuff you can find online. And what kid wouldn't wanna watch their mom star in a porno? Thanks, moms!
One of the moms, Sarah, 40, said she was horrified by rape-based fantasy porn. 
She said, "If that was the first time I'd seen anything about sex I'd be petrified. I just thought all of a sudden that I was going to throw up. We need to show kids that there's something else than this horrible sh*t we see on the internet. If my son treated a woman like that I would kick his arse to kingdom come."
Okay, but what if a woman asked him to treat her like that? Just curious.
Another one of the moms involved in the porno production says she "threw up" after watching online porno, which inspired her to create some of her own... again, so her kids could watch.  WTF?
The moms worked with professional porno producers to make the movies they produced.
If you tune in to watch their show the porn they produced will be aired in the last episode of a three part series. 
I feel sorry for their kids.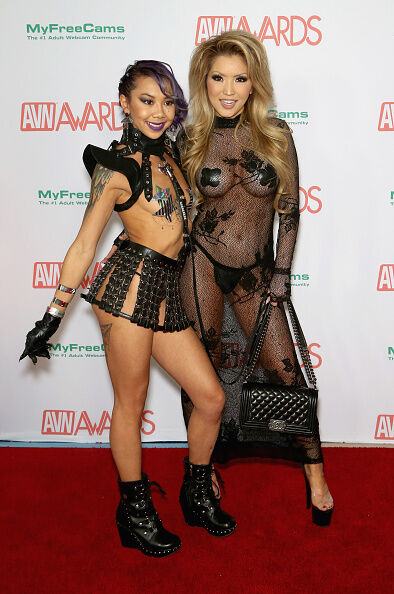 LAS VEGAS, NV - JANUARY 27: Adult film actresses Kimberly Chi (L) and Tia Kai attend the 2018 Adult Video News Awards at the Hard Rock Hotel & Casino on January 27, 2018 in Las Vegas, Nevada. (Photo by Gabe Ginsberg/Getty Images)

Walton And Johnson
Want to know more about Walton And Johnson? Get their official bio, social pages & articles on KPRC AM 950!
Read more